Eucharistic Adoration
Join us for Adoration of the Blessed Sacrament, accompanied by praise and worship from 7-8pm and followed by a social from 8-9pm.
The Eucharist is "the source and summit of the Christian life" (CCC 1324). During Holy Mass, we adore the Holy Eucharist at the elevation of the consecrated Body and Blood of Christ.
We can also adore the Holy Trinity in the Eucharist during Adoration. This is a time of extended prayer and worship before Our Lord, elevated in the monstrance under the appearance of bread. Here, we adore His wondrous presence: His Body, Blood, Soul, and Divinity.
Eucharistic Adoration is celebrated at St. Julia's Catholic Church, every second Wednesday of the month, at 7:00 pm. Dates for 2015-2016 are as follows: September 16th, October 7th, November 11th, December 9th, January 13th, February 3rd, March 9th, April 6th
Powered by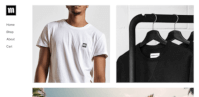 Create your own unique website with customizable templates.