Rosary
The Rosary is the second most powerful form of prayer, after the Holy Mass. Dating back to 1214, when St. Dominic was given the rosary by the Blessed Virgin Mary herself, she asked him to pray to rosary so as "to reach these hardened souls and win them over to God." Still, her words resound through history as we hear in her apparition to the children of Fatima,"Pray the Rosary every day in honor of Our Lady of the Rosary to obtain peace in the world... for she alone can save it."

This powerful intercessory prayer has not only been known to obtain graces for others, but it has also been known to heal even the simplest ills such as bad feelings, doubts and fears! Our Holy Mother is waiting to embrace and to intercede for us; come and experience this healing form of prayer!


Powered by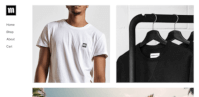 Create your own unique website with customizable templates.