The CCO Faith Studies series is a collection of helpful resources to clearly and simply explain truths and principles for living the Catholic faith. Each lesson integrates Scripture and Church teachings in its small group discussions. Through this program, students are able to learn about their faith, share their personal experience with faith and religion, and most importantly, it is an opportunity for students to grow in faith together. A group of four to five students meets once a week for an hour to discuss an interesting topic or lesson, which is led by a Faith Study leader. Faith Studies are a perfect opportunity to make lifelong friends, learn new things about your faith and spend one hour a week with joyful Catholic people.
If you are interesting in partaking in our series which will resume in September 2014, please contact us by clicking here.
Powered by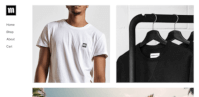 Create your own unique website with customizable templates.