Liturgical Ministries
Consider becoming a liturgical minister and contributing to the beauty of the Brock Catholic Chaplaincy's liturgies!
The Sunday afternoon Mass at 3:30pm are looking for volunteers in the following ministries:
Altar Server/Sacristan
Lector
Singers and Instrumentalists
Please see below for a list of responsibilities expected of each volunteer.
Altar Server/Sacristan

- Preparation of liturgical celebrations

- Aid in the Liturgy of the Word, Preparation of the Gifts,

and Liturgy of the Eucharist

- Clean-up duties after Mass

Lector

- Sunday Masses: two lectors for the First and Second Readings and one for the Intercessory Prayers




- Present for rehersals one hour before each Sunday Mass

- Come prepared knowing songs that will be sung at Sunday Mass (list to be supplied by Music Minister)
Powered by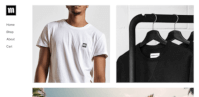 Create your own unique website with customizable templates.